On September 26th, 2013 Join Mayoral Candidate David Alvarez, Nicole
Capretz
, Office of Interim Mayor Todd Gloria, Deanna
Sphen
, Office of Assembly Majority Leader Toni Atkins, & green experts as we focus on green jobs, clean tech sector development, renewable energy, climate mitigation, solar and the vision for America's Finest Green City.
As San Diego transitions to another Mayoral election and administration, what becomes of the Green Vision for the City of San Diego and the region at large? What is our renewable energy, jobs and sustainability plan for the future? How do we move forward? What challenges do we face? How does a transition effect you? Join us for a lively and important Green Experts Academy forum as we focus anew on the future of the San Diego Green Sector. Featuring 2 panels with top Green experts, elected civic leaders, and invited Mayoral candidates as well. Bring your questions and comments, we will be gathering up priorities that are identified and asking our representatives to support key green initiatives. It is your Green San Diego! Ticket includes complimentary dessert and coffee. Our Venue Host: Cricket Communications, Inc. Registration: http://sdgreensector.eventbrite.com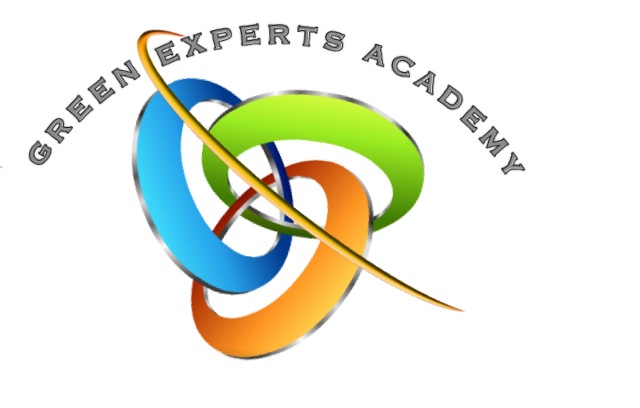 ____________
Please support our Venue Host and Sponsors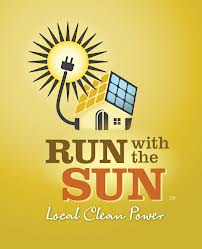 Run With Sun Committee & Campaign, a Project of The San Diego Sierra Club
Many Thanks to our award winning Media Partner, East County Magazine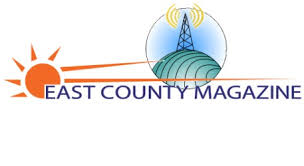 ________________________________
(Note: Partial List. Panelists will be announced as they are confirmed)
Community Leaders, Experts & Elected Office Panelists include:
Councilmember and Candidate for Mayor of San Diego, David Alvarez

Councilmember David Alvarez Biography
David grew up in the Barrio Logan community of San Diego, the neighborhood on the working waterfront that has a long history of environmental degradation, high asthma rates, and industrial-residential conflicts. His childhood home was next door to a chrome plating plant, and he can trace his own asthma to the constant presence of toxic emissions affecting residential areas, school playgrounds, and parks. That experience sharpened his resolve to fight for social, economic and environmental justice.
He began his career as a social services worker and after-school teacher. In 2003, he was selected to the prestigious Capitol Fellows Program where he served under the Secretary of State.
After his return to San Diego, David worked with a company that develops new opportunities for affordable housing, and before his own election, proudly represented Senator Denise Moreno Ducheny as a community liaison to the neighborhoods he grew up in.
Elected to the San Diego City Council in 2010, David is currently Chair of the Natural Resources & Culture Committee, Vice Chair of the Land Use & Housing Committee, and a member of the Budget & Finance and Rules & Economic Development Committees. Additionally, he serves on the San Diego Regional County Airport Authority, San Diego Metropolitan Transit System Board, SANDAG Borders Committee, Otay Valley Regional Park Policy Committee, Bayshore Bikeway Working Group, and the San Diego Consortium Policy Board. He most recently joined the Board of Director's for Local Progress: a national municipal policy network.
During his first term in office, Councilmember Alvarez has been successful in restoring vital city services in each year of the City's budget, including funding increases for libraries, police and fire protection, more street repair and installation of street lights and reducing retiree health care costs.
Other proud achievements include the development of the long-awaited COMM22, a mixed-use, mixed-income, transit-oriented development located at Commercial and 22nd Streets in San Diego; a proposed Property Value Protection Ordinance, which fines banks to cover cleanup costs when they fail to maintain foreclosed properties; implementing the Citygate Plan to address deficiencies in the City's fire safety levels; revitalizing commercial corridor's in District Eight as well as focusing on economic growth and development with new projects such as Mercado del Barrio center in Barrio Logan and the expansion of Las Americas shopping facility near the border. Cross border relationships are important to David as he continues to foster working relationships with his counterparts across the border.
Currently, Councilmember Alvarez is shepherding several important community plan updates to completion including Barrio Logan, Otay Mesa and San Ysidro. Plans are also underway to update the Southeast San Diego Community Plan, which will result in all community plans updated in District Eight. These plans will guide growth and redevelopment in these communities as well as balance the needs of the residents. He recently spearheaded the creation of the Barrio Logan Maintenance Assessment District which will provide much needed maintenance and services for the community of Barrio Logan.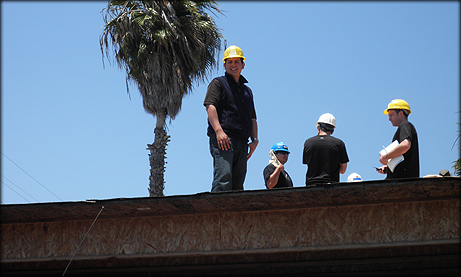 Shown: David helps Grid Alternatives install rooftop solar

Proudly serving as the Border Councilmember, his focus on the southern portion of his district has resulted in the approval of the Cross Border Facility which will increase new air travel opportunities, ease border waits – a critical need for the region, and act as a model for international cooperation. Councilmember Alvarez has also championed significant infrastructure needs in the district, directing millions of dollars to build a missing San Ysidro road segment serving high school students, develop the San Ysidro Library, improve Palm Avenue, design Pond 20 improvements in Otay Mesa, as well as many other vital projects.
Councilmember Alvarez is a strong advocate and supporter of arts in education and helped to restore the Penny for the Arts proposal, which doubles the City's arts and culture funding over the next five years. His goal is to provide 1 million for education in arts by 2017. David also supports and provides funding for numerous community organization and non-profit programs, as well as local cultural festivals and events.
In addition to continuing to provide prompt and courteous service to all residents, Councilmember Alvarez's priorities include: increasing and safeguarding San Diego's water supply, building a new pedestrian border crossing at Virginia Avenue, creating regional parks at Chicano Park and along Chollas Creek, streamlining regulations for additional parking and for food trucks, creating more opportunities for local small businesses and a designing and funding a joint use park for students at Perkins Elementary and Beyer Elementary Schools.
Councilmember David Alvarez was born in San Diego to Jose and Maria Alvarez and has four brothers and one sister. Growing up in Barrio Logan, David attended local public schools: Perkins Elementary, Memorial Junior High, and San Diego High School. David was the first in his family to graduate from high school and college. He graduated with honors from San Diego State University. Councilmember Alvarez, his wife Xochitl, and their daughter Izel reside in Logan Heights. He is an avid cyclist and bikes to work often.
David is proud to continue the work he began in childhood and strive to carry out every day: to bring social, economic, and environmental justice to the people he serves. (Extracted from City Council Biography about David Alvarez).
______
Deanna Spean, Policy Director at State Assemblymember Toni Atkins
Deanna brings a distinguished career of over 20 years of policy staff leadership, including her roles with Assemblymember Atkins, State Senator Christine Kehoe, in San Diego City Hall, and in the community as a green entrepreneur.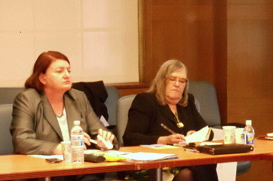 Assemblymember Atkins, left shown with our panelist, Policy Director Deanna Spehn

________
Bill Powers, PE
Principal, Powers Engineering. Executive Committee, Sierra Club San Diego. Chairman, Run With The Sun Campaign of the Sierra Club. Co-Founder,San Diego Energy District.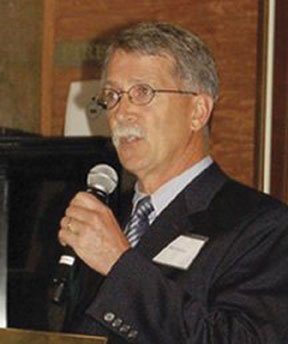 Ms. Nicole Capretz:Director, Environmental Policy, Office of San Diego Interim Mayor, City Council President Todd Gloria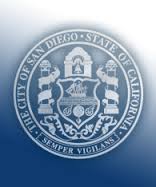 Nicole served as EHC's Policy Advocate on the Clean Bay Campaign from 1997 to 2001. She rejoined EHC in 2008 and launched our Green Energy/Green Jobs Campaign. Nicole has a law degree from Vermont Law School, a Masters in Environmental Law, and has been active in social justice and politics for over 15 years. She is the Chair of the City of San Diego's Environmental and Economic Sustainability Task Force and serves as Secretary of the City Heights Community Development Corporation Board of Directors.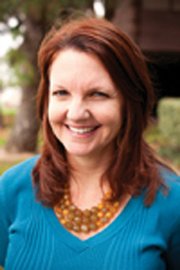 Alan Ball

Alan's pioneering sustainability roles include: Partner, Sustainable Intelligence, Inc., and Chairman of the Board, California Center for Sustainable Energy (CCSE)
Mr. Ball is cofounder and partner at Sustainable Intelligence, a for-profit energy consulting business, and former Senior Director for Business Services at Qualcomm Inc., where for more than 18 years he initiated cost-cutting sustainability programs and energy-saving strategies.
Currently Mr. Ball is the Chairman of the Sustainability Alliance of Southern California and on the advisory boards of Clean Venture and Orchestra Nova. He is also Chairman and former Secretary/Treasurer of the California Center for Sustainable Energy.
He holds a B.A. in business administration from San Diego State University and a bachelor of business administration degree from National University. (His views may or may not reflect the views of organizations he is engaged with.)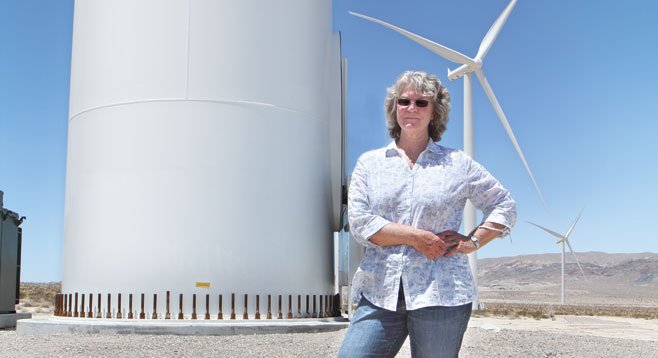 Donna is a property owner and advocate for East County residents, who are both sustainability-minded but also concerned about the unexpected impact of utility scale renewables on the residents and land of East County.
Image Credit: The Reader, Howie Rosen. 2013
Lane Sharman has enjoyed a career as a investor in many well known companies. Today Lane leads the San Diego Energy District, which advocates for community choice aggregation (CCA) in San Diego. Lane will update us on the status of the CCA, and what must be done in order to establish a CCA in San Diego.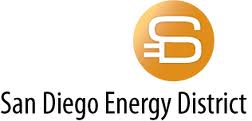 (More Panelists To Be Announced)
----------------